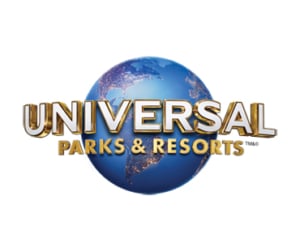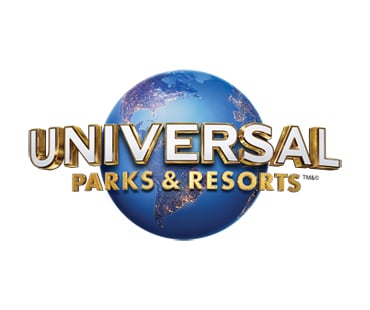 BIENVENUE CHEZ UNIVERSAL !
Forgé il y a plus de 100 ans sur un simple plateau hollywoodien, le rêve d'un producteur s'est mué en un phénomène de divertissement qui ravit des millions de visiteurs et en nourrit l'imaginaire à chaque jour dans le monde entier.
Ce producteur, c'est Carl Laemmle qui décide en 1912 d'associer 5 sociétés de production de longs métrages pour créer ce qui deviendra Universal Pictures. Toutefois, ses ambitions vont au-delà de ce qui se passe sous l'œil des caméras. Inspiré par des fans enthousiastes qui exigent de voir l'envers du décor, il propose une visite inédite des studios, ouvrant les coulisses du cinéma au grand public pour en faire un univers de divertissement pour la toute première fois.
À l'heure actuelle, Universal Parks & Resorts invitent des visiteurs du monde entier à vivre des moments épiques et de passionnantes aventures à travers des attractions aussi immersives que surprenantes.
Grâce à des innovations inspirées par des esprits parmi les plus créatifs de l'univers du divertissement dont Steven Spielberg, récompensé par trois Oscars du cinéma, les parcs thématiques Universal Studios associent incomparable technologie, grandeur cinématographique et pure ingéniosité pour amener le grand public à vivre de l'intérieur des histoires acclamées dans le monde entier.
Voici nos histoires les plus spectaculaires, les plus terrifiantes, les plus émouvantes, les plus édifiantes !
Découvrez des lieux à couper le souffle sur toute la planète ! Bienvenue chez Universal Parks & Resorts !
L'EXPÉRIENCE HOLLYWOODIENNE ULTIME
En 1964, Universal Studios Hollywood réinvente de fond en comble l'emblématique visite des studios avec la création d'attractions phares, entre autres innovations, faisant passer l'expérience des visiteurs à un niveau radicalement supérieur.
Depuis lors, l'action ne  connaît aucun répit. Désormais, les visiteurs frissonnent d'émotion avant même l'entrée dans le parc. Le célèbre quartier Universal CityWalk dédié au divertissement offre un point de rassemblement pour prendre du bon temps de jour comme de nuit dans d'incroyables restaurants, lors de concerts en plein air et bien plus encore.
Chez Universal Studios, les visiteurs se glissent dans les coulisses des plus gros blockbusters hollywoodiens pour y revivre en immersion des scènes d'anthologie et des aventures palpitantes grâce à des innovations de pointe. Des attractions mondialement renommées entraînent les fans au cœur des plus incroyables histoires du cinéma, comme The Wizarding World of Harry Potter™ et The Simpsons™, sans parler de l'emblématique visite des studios d'Universal et son bouquet final, Fast & Furious – Supercharged, une attraction Jurassic World inédite et bien plus encore.
TROIS PARCS THÉMATIQUES, UN ÉMERVEILLEMENT SANS FIN
Chez Universal Orlando Resort, les plus fabuleuses histoires au monde s'allient à des aventures inédites à couper le souffle pour créer un univers des plus merveilleux. C'est la destination de vacances par excellence.
De l'univers fabuleux, riche en sensations fortes, de nos trois parcs thématiques au confort de 8 hôtels extraordinaires et bien plus encore, les visiteurs Universal Orlando sont au cœur de l'action du lever au coucher pour un séjour inoubliable.
Chez Universal Studios Florida, c'est vous la star ! Venez vivre une série d'aventures toujours plus palpitantes comme échapper à des méchants diaboliques, défendre la planète Terre, affronter un dragon cracheur de feu ou encore vagabonder au fil d'univers animés. Passez de l'autre côté de l'écran pour découvrir les coulisses de vos films préférés et vivre de l'intérieur des scènes cultes.
À Universal's Islands of Adventure, pénétrez sur des territoires où l'imagination se fait réalité en compagnie de super-héros, d'imposantes bêtes et de créatures magiques. Votre aventure débute dans le seul parc considéré comme le premier parc de divertissement au monde, récompensée 4 années d'affilée par le prix Travelers' Choice de TripAdvisor®
Universal's Volcano Bay est un parc aquatique d'un genre inédit où frissons et relaxation se coulent dans une parfaite harmonie. Chutez depuis les hauteurs d'un imposant volcan avant de barboter à Waturi Beach, puis faites monter l'adrénaline sur le Krakatau™ Water Coaster. Imprégnez-vous de cette insouciance propre aux îles à mesure que vous glissez, grimpez et jouez dans ce merveilleux éden tropical.
Les séjours dans nos huit hôtels extraordinaires sont plus ludiques, plus fréquents, plus ouverts et adaptés à tous types de budgets. Tous sont idéalement situés pour que vous puissiez évoluer des parcs à votre chambre sans aucune difficulté, surtout grâce à un service de transport gratuit. Par ailleurs, les visiteurs séjournant dans l'un des Universal's Hotels bénéficient d'avantages exclusifs sur l'ensemble du parc et ce, du début à la fin de leur séjour.
Universal CityWalk est une zone de divertissement incontournable, tout à fait centrale. Vous y trouverez des restaurants où vous ne ferez pas « Miam ! » mais « Whaou ! ». De jour comme de nuit, des films cultes y sont projetés. Les clubs se balancent dans les différents mini-golfs au rythme de la musique ambiante tandis que tous les matchs importants se jouent sur grand écran. Rien ne manque à l'appel et tout œuvre à vous faire passer des moments de pur bonheur.