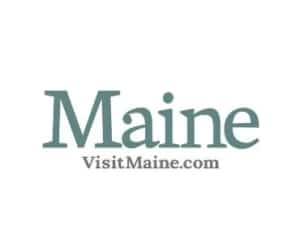 Un séjour dans le Maine est synonyme de rencontres avec des beautés naturelles sauvages, de l'air frais, de charmantes petites villes, une gastronomie d'origine locale et l'esprit pionnier encore très présent.
C'est aussi la découverte d'un petit quelque chose sur soi-même. Ce moment peut survenir lorsque vous atteignez le sommet du mont Cadillac dans le parc national d'Acadia pour voir le soleil se lever avant tout le monde aux États-Unis. Ou lorsque vous êtes arrêté dans votre élan par l'œuvre inspirante d'un artiste américain le long du Maine Art Museum Trail.
Ce moment peut aussi survenir lorsque vous dégustez un homard fraîchement pêché, bouilli et beurré. Le Maine est reconnu pour abriter de nombreux phares emblématiques et des homards savoureux, mais il y a bien plus encore.
Lors d'une excursion d'observation des élans, vous aurez l'occasion de faire de la randonnée et du canoë pour capturer le moment parfait avec un élan du Maine.
Pour un peu plus d'adrénaline, prenez une pagaie et préparez-vous à une descente en eaux vives sur les rivières Penobscot, Kennebec ou Dead. Avec un guide expérimenté pour vous guider, vous n'aurez qu'à essayer de garder votre appareil photos au sec.
Si vous voyagez avec des enfants, rendez-vous aux Coastal Maine Botanical Gardens pour une promenade inspirée des livres dans le jardin des enfants et pour voir les nouveaux trolls géants « Guardians of the Seeds » cachés dans les zones boisées.
Visitez le Maine Mineral and Gem Museum dans les montagnes de l'ouest du Maine pour découvrir la plus grande collection de météorites lunaires et martiennes sur Terre, ou essayez peut-être de chercher des pierres précieuses vous-même !
Pour encore plus de découvertes dans le Maine, et pour commencer à planifier vos vacances, rendez-vous sur VisitMaine.com !