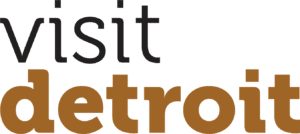 Cosmopolite, avant-gardiste et particulièrement dynamique, Detroit est une ville à l'identité singulière. La métropole du Michigan s'assume aujourd'hui comme une destination branchée qui attire une cible jeune en quête d'expériences authentiques afin de s'immerger dans l'American way of life.
La devise de la ville témoigne d'ailleurs de la remarquable renaissance de la ville et de sa détermination à la poursuivre : « We Hope For Better Things; It Shall Rise From the Ashes ». Tel un phœnix, Detroit s'impose parmi les destinations les plus tendances du moment notamment grâce à sa situation stratégique, à proximité du Canada et des Grands Lacs, ainsi qu'aux distinctions qu'elle collectionne… en commençant par son titre de « Ville Design » aux côtés de 42 consœurs à travers le monde.
Bien sûr, Detroit c'est aussi et avant tout la capitale de l'automobile. Entre héritage industriel et innovations futuristes, celle qu'on surnomme « Motor City » attire pilotes dans l'âme ou simples curieux. En tant que berceau de la musique techno et du label Motown, festivals, concerts et vie nocturne trépidante ponctuent le quotidien de ses habitants. 
Visit Detroit est une organisation privée à but non lucratif dont la mission est de promouvoir les atouts touristiques de la région de Detroit en tant que destination dynamique auprès des voyageurs de loisirs et d'affaires afin d'attirer plus de visiteurs et d'augmenter les dépenses sur place.
Plus de 700 entreprises sont membres de Visit Detroit. Visit Detroit a été fondé en 1896, il s'agit du plus ancien office du tourisme et des congrès du monde.